EFS
647 KING STREET WEST, Toronto, ON
---
EFS Lounge Info
EFS is a new nightspot in the King West area that caters to trendy young professionals. Inspired by a piece of art, EFS stands for "Everything's For Sale".

Complete with a large rooftop patio, EFS is the perfect summer nightspot to chill out and have drinks with friends. Private Cabanas line the perimeter of the rooftop and each come equipped with hookahs.

If you're looking for a great ...
Crowd
Mature, Young Professionals, Twenties, Thirties
---
EFS Lounge Events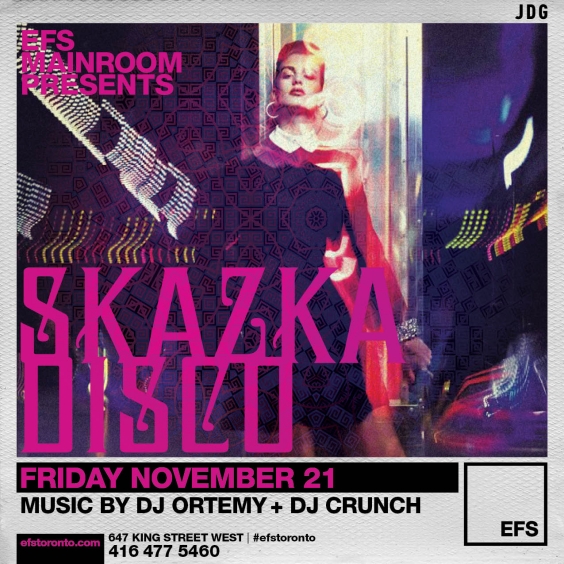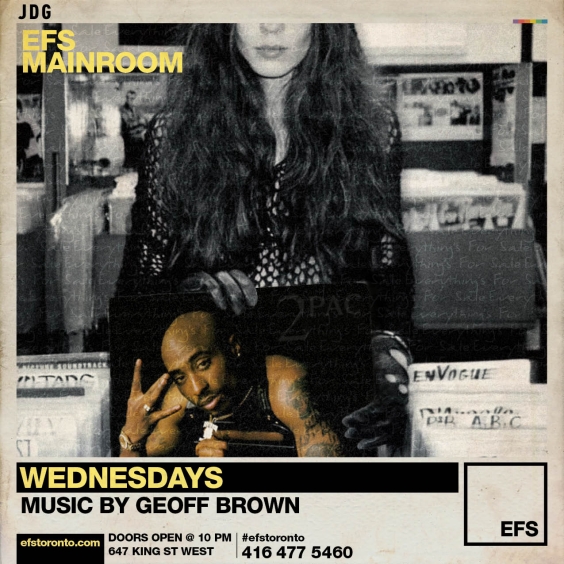 EFS Lounge Reviews
Bottle Service & Guest List
submitted by Matt for EFS Lounge on November 12, 2014
For bottle service reservations & guest list contact me @ 647.838.8499
Mr
submitted by Tony Fiorini for EFS Lounge on August 16, 2014
Efs has a very nice ambience and is a comfortable physical venue. It is indeed unfortunate that my grand daughter and her date, leslie, were treated in an insulting manner by a tall, young, dark-hared, ignorant, sparkler bearing female who appeared to be some manner of a hostess. They were seated at a nice table for an hour or so. After ordering their drinks from the bartender, les purchased a bottle of champaign from her. He returned to our table with the champaign in a bucket and was ordered to leave the table by the afore-mentioned hostess. She said, "this is a $500 table and if you want to sit at this table you must buy another bottle of champaign from me or you can leave." anna and les are not from toronto and found this treatment to be unfriendly, rude and particularly unwelcoming to visitors.
Bottle Service
submitted by Matt for EFS Lounge on July 18, 2014
For bottle service reservations contact me @ 647.838.8499
Mar
submitted by Sasha for EFS Lounge on January 7, 2014
New bartender sara "og" offered to sell me dope at efs at the nye party during a smoke break. It was awkward. She laughed that no one at work knew how much she was actually drinking while on the job and how "wavy" she actually was cause the dope is so good. Other then that had a great time and love this place. Girls are super hot.
Not Worth it
submitted by Dmitry for EFS Lounge on October 5, 2013
Went here on a friday night and can't say i was impressed. While outside we told the door staff that we are will get at least one bottle and they brought us all in (7 guys) with no line up and gave us a booth. We were served our bottle and about 10 minutes later we were asked the vacate the booth as another larger group is buying two bottles. We ended up taking our bottle and put it on the bar and drank standing up.

The layout of the club is not natural for social interaction. It's all booths. There is no dance floor. In other words unless you are coming with a large group of people there is no place for you. As a bunch of guys (some single) we wanted to interact with single girls however, there is no where to go to talk to them because it's all booths.

Later in the night i went to the bar to ask for one of the simplest drinks to make from the bar - a tom colins (gin, lime juice, soda) and she had no idea how to make it and just gave me a gin and soda. It's nice to have hot blonde bartenders with fake boobs but it would be great if they knew how to make some drinks too.

They claim to have a great rooftop patio. We were made to stand in line for 15 minutes just to get up there and once there about 90% of the rooftop is closed off with ropes. Why make people wait lie cattle downstairs if there is so much space up on the patio??

Overall, there are way better places on king west, don't waste your time here.
Load More Reviews