Guvernment
132 Queens Quay East, Toronto, ON
---
Guvernment Nightclub Info
Directly across from Lake Ontario sits downtown Toronto's hottest club mosaic, The Guvernment Nightclub. Canada's largest, longest-running and most impressive entertainment complex, it features eight distinct venues - each with leading-edge lighting and sound capabilities. At the center of it all is arguably one of the best dance club experiences in North America. The Guvernment Nightclub main ...
Crowd
Mature, University/College, Twenties, Thirties
Hours
Friday & Saturday (10pm-3am)
Dress Code
Stylish (no baggy jeans, athletic shoes, timberlands and sportswear)
Music
Top 40, Hip Hop, R&B, Mash Up, House, Electro, Techno
Layout
22,000 sq ft, 2 Floors, 6 Rooms with Patio
---
Guvernment Nightclub Events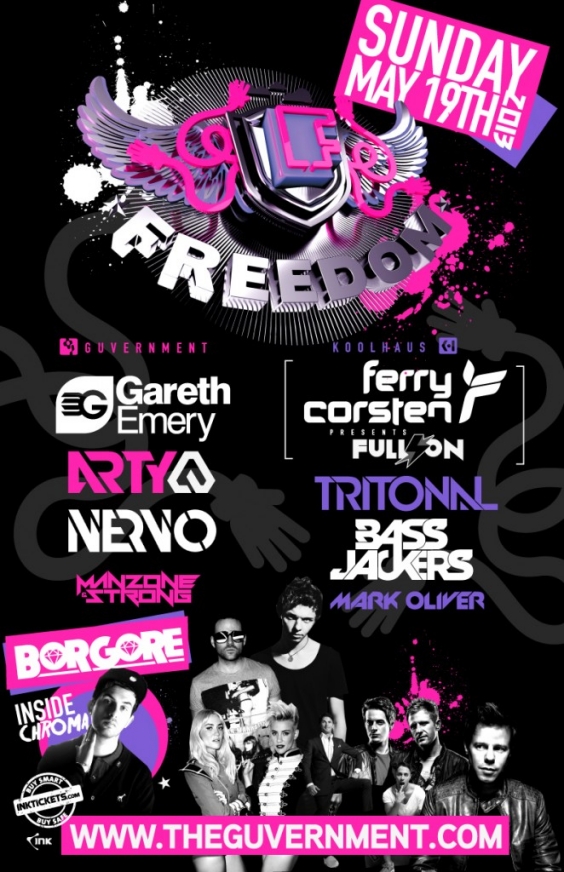 Sun. May. 19 @ Guvernment Nightclub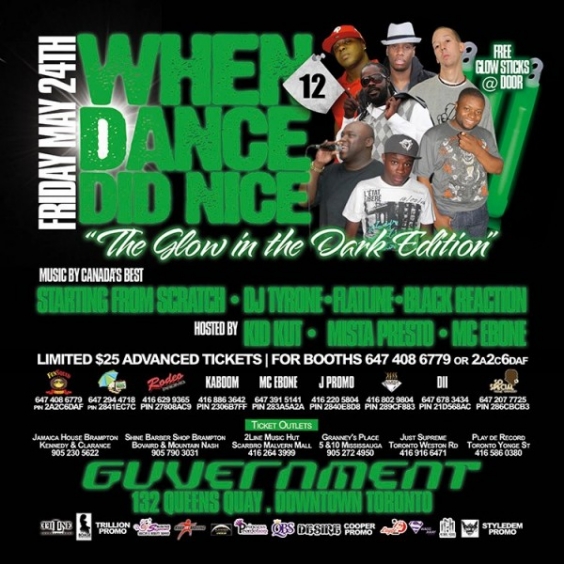 Fri. May. 24 @ Guvernment Nightclub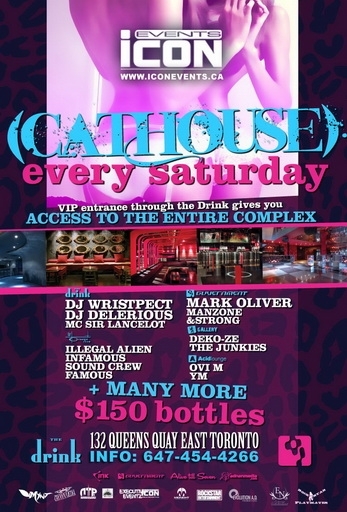 Saturdays @ Guvernment Nightclub
Load More Events
Guvernment Nightclub Reviews
saturday nights
submitted by ashley for Guvernment Nightclub on April 27, 2013
very bust and amazing crowed. BEST DJs ONLY APPEAR HERE!! definanly the best place to hit up on saturdays
The club is what YOU make it
submitted by Luna for Guvernment Nightclub on April 3, 2013
Ive been once and had a blast, music was great nice crowd, that being said ur night being good depends on ur attitude, i can have fun no matter what the bathrooms look like, lol. I can make any party a good vibe, but thats jus me...~`life is short, u only live once~...calm down people, u dont like it maybe u should calm down and do summit about ur miserable outlook on life, before you know it will be to late...... party hard...dance like no ones watching....but most of all have fun, appreciate what we have and live life happy!
Sucks
submitted by Simon media for Guvernment Nightclub on March 2, 2013
Brought to you by the same losers that gave us Play on Queen.
Sucks ass.
i stay in surface
submitted by lala for Guvernment Nightclub on February 25, 2013
over all club is cool. Surface rooms cool nice decor wazhrooms reasonable and muzic is good cud have a better balance between reggae and hiphop but overall its cool.. I dk what everyones hating on. Mind u i dont bother with all the rooms
SHIT
submitted by CJ for Guvernment Nightclub on January 2, 2013
ce sucks, i dont like getting all done up, to be covered with sweat, makeup running and come out like trash after feeling claustrophobic and security dude wouldnt let me use bathroom! Crazy! 3 times and never again, THIS IS VIP INCL. Folks, yes big $$$$$. But realize that to anyone these ppl would look incredibly odd to the sober, and r highly enlighted individuals do to the glory of M, G, K, E and any other shit u can find in that mix is why they charge just as much for water than alcohol, cause most do not need it! Avoid comfort zone, and every other one of these. The M is worth it, but not there i think!!!!!
Place sucks!!!
submitted by One time for Guvernment Nightclub on November 10, 2012
This place sucks big ....!! It will never be like the old RPM club . Who ever runs this place should find a new hobby .
Never go here for new years
Best place to party.. for some people
submitted by Matt for Guvernment Nightclub on June 3, 2012
Now ive only been here on big event night when big dj's come so m not to sure about regular nights that being said, this place is by far one the best times you can have IF you come to party hard rage out till the morning and listen to some insanlly loud music but if your the type that likes to wear clothes that worth more then most people make in month and want everyone to notice how many bottles you buy not quite your place
DJ sucked
submitted by Ashley for Guvernment Nightclub on April 27, 2012
Last time I went to this club, no one could enjoy the music because the Dj didnt know how to be quiet, he ruined it for everyone! Your not there to listen to someone screaming non sense into the mic
THE WORST
submitted by john for Guvernment Nightclub on April 3, 2012
never ever go here!
hell
submitted by Kristina Kustra for Guvernment Nightclub on March 25, 2012
I hate that place. I hate it like there is no tomorrow that place has rats and faces on the walls and floor, I also saw somebody pooping themselves, with their pants off!
Load More Reviews