ON THE ROX
1600 Steeles Ave, Toronto, ON, Vaughan, ON
---
ON THE ROX Nightclub Info
On the Rox Nightclub is an upscale entertainment complex located in Vaughan. Providing an uplifting experience in an uptown location, On the Rox Nightclub is open Thursday, Fridays and Saturday. Come dance the night away at On the Rox Nightclub - where we live to celebrate the weekend!
Crowd
Urban, Twenties, Thirties, West Indian
Dress Code
Stylish (no baggy jeans, athletic shoes, timberlands and sportswear)
Music
Top 40, R&B, Reggae, Euro, Mash Up, Electro, Live Music, Pop
---
ON THE ROX Nightclub Events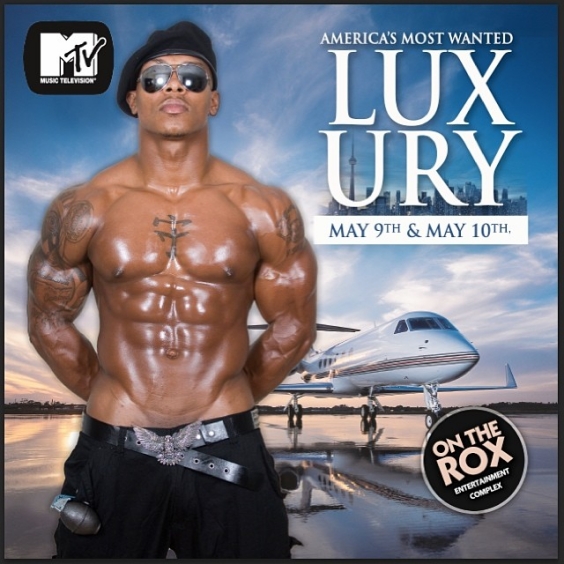 Fri. May. 9 @ ON THE ROX Nightclub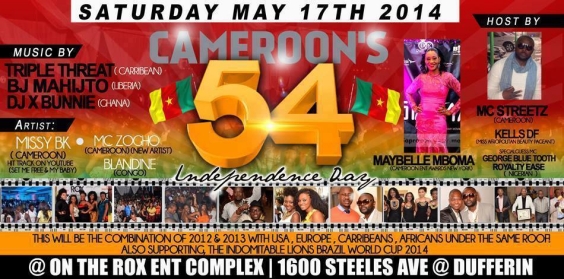 Sat. May. 17 @ ON THE ROX Nightclub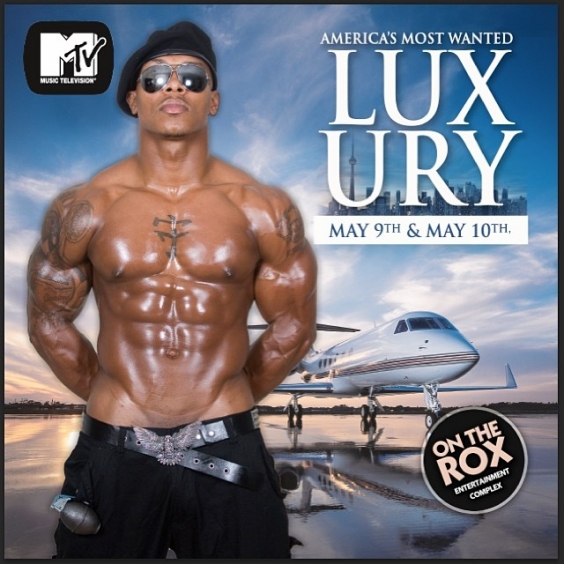 Sat. May. 10 @ ON THE ROX Nightclub
ON THE ROX Nightclub Reviews
nice club
submitted by Jess for ON THE ROX Nightclub on August 8, 2013
I went to the club this week twice! Saturday i was there for the mr vegas show. Me and my girls had a booth and we had a blast! Show was good, bottle service girl was a little slow and didnt clean my table often but it was packed. I was told about wednesdays so we went last night and had an amazing time. I met the owner (jay or jason) something like that. He bought me and my girl a drink. Was very nice. I like that the security is tight. Will def go back next week
I love Wednesdays!
submitted by DIDI for ON THE ROX Nightclub on August 7, 2013
Wednesdays are a lot of fun. They are only just started and have built up to about 350 ppl! The comment below about the owner drunk, well maybe, that was the first wednesday and it was his birthday...Everyone was drunk, i guess thats why its called wasted wednesdays.
I like the club, its classy, and security is tight. I guess a lot of ppl do cause they have the hottest parties and try booking a date...They are booked up to next year.
joke club
submitted by Rob for ON THE ROX Nightclub on July 24, 2013
Joke club. My friend got a booth, when i got there im like where the booth. It was some couches put on the dance floor with a dirty ass table. There was no booth and the people beside us had the same thing and were drunk out there mibd causing issues for us. When i ask to speak with the owner who nane was jason i told him the situation, his respones was uf you dont like it dont come to my fucking club. Lmfao this is hiw an owner talks to people who pay fir a service in hus club, mean while you coukd smell that he had been drinking lije who the fuck drinks on the job. Was a complete waste of time and id never step foot in this dirt again
joke
submitted by daisy for ON THE ROX Nightclub on July 23, 2013
Biggest joke of a club the worst club ever. Not even top 200 club the service was bad the drinks all taste the same people always getting drunk beyond what it's suppose to be. Please stay away at all cost even if it's the last club on earth stay away much better clubs to go to better service.
FUCK YOU
submitted by Samantha for ON THE ROX Nightclub on July 6, 2013
Poor service all around, you have some fucking guy telling women to shut the fuck up. You have nasty old fucks trying to hump your ass this place is so nasty stay away at all cost
on the rox nightclub
submitted by jonny for ON THE ROX Nightclub on June 29, 2013
Went on wed, you have the owner drinking and gettung wasted past 3. Swearing on the mic wetting people its the worst experience ever. The only thing good was security there they were funny and made it even possible to stay.
comment below
submitted by Management for ON THE ROX Nightclub on June 22, 2013
About the comment that is posted below...We are glad you dont like it, you are obviously a racist! On the rox is very cultural and every weekend there are different parties from urban, spanish, african, russian, persian and even bar mitzvahs and weddings. As well as mixed crowds on student nights. We work very strongly with the various communities and are proud of that fact!
To the person who wrote the post below, we dont want your kind here! So kindly enjoy your life somewhere else. To all others we have very diverse crowds and we hope that we can make the night you choose to come here an enjoyable one.
garbage
submitted by Mike for ON THE ROX Nightclub on June 7, 2013
This place is horrible. Crowd is horrible, music is horrible, the environment is horrible. Keep away. People giving five stars are probably the workers there or something lol . All blacks from jane and finch and all russians from steeles and bathurst go there. It's just crap
Love it!!
submitted by Chris for ON THE ROX Nightclub on April 9, 2013
I love On the rox!!!!
i have one problem though...
i want to throw a party there but it is all booked for the year :(
Jason must be doing something right cause its impossible to get a date there. i guess i have to plan way ahead and hopefully get a date next year!
way to go On the Rox!
LOL at comment below
submitted by daly for ON THE ROX Nightclub on April 9, 2013
The comment below is funny...posted by coconuts...i say this because coconuts is closed and out of business, they were not busy enough to keep doors open, so now they are bashing another club that is doing well.
Jason at On the rox throws good parties, he's straight up and a nice guy.
he puts up with a lot of BS from ppl but runns the show well.
i love to party there and am always treated well.
bigups to Jason, his staff and On the rox!!!
Bar Mitzvah booking
submitted by Elana for ON THE ROX Nightclub on April 8, 2013
Jason (the owner) was true to every word he said...We had a pleasant dealing with him. We had put a deposit down for a bar mitzvah in 2014 with the option of getting a full refund prior to a certain date (we were not sure whether we were going through with a party or doing a trip instead)...when we decided to do a trip a week and a bit later - he gave us a full refund back no questions asked (as per the agreement) and was extremely nice and polite about it. The comments below were not for our experience... He was very pleasant to deal with and we would recommend the venue to others as it is cool, different, spacious and funky and Jason was great to deal with even though we ended up backing out of our event and had asked for our money back.
OWNER IS A CROOK
submitted by coconuts for ON THE ROX Nightclub on March 17, 2013
THE OWNER IS A CROOK
HE DOUBBLE BOOK TAKES PEOPLE MONEY
DOSENT KNOW HOW TO TALK TO PPL
AND HE ALSO HAVE UNDER AGE GIRLS WORKING FOR HIM AND HE HAVE UNDERAGE DRINKING GOING ON IN THE CLUB
WHEN MIXMASTER AND CRYSTAL VIBES DO EVENTS THERE
shots fire at otr
submitted by Anonymous for ON THE ROX Nightclub on March 1, 2013
Pissed Off
submitted by Pissed Off for ON THE ROX Nightclub on February 3, 2013
My daughter chose to attended her first dance experience at "On The Rox" during their All Ages night. When she arrived she handed the coat attendent a $20 bill but did not receive any change back. The coat check only costed $3. When she asked for the change the attendent asked her to come back at the end of the evening since they were really busy. My daughter kept going back and asking but still the reply was to come back at the end of the evening. At 1:30am my daughter asked again and the reply was to wait half hour when they were going to count all the money and verify. Are these people for real??? What kind of BS is this?? When I arrived to pick up my daughter at 1:45am the manager proceeded to tell me my daughter was lieing about the whole thing. He accused her of spending her whole night partying and not attenpting to ask for the change once. He asked me why she wasn't hanging by the coat check all night. Seriously??? She paid $15 cover charge to hand by a coat check all night long!!! How many times does one have to ask for what is rightfully theirs? The manager relunctantly handed me back the $20 then kicked me out of "his" club...buddy you are the manager and nothing else. Oh yes forgot to mention that I asked the police officers sitting in their cars just outside the club for help and they refused. WOW...what a memorable first dance experience!!! Lesson to be learned. Kids bring coins for coat check and drinks so you don't have to worry about people scamming you out of your hard earned money.
AMAZING BEAUTIFUL CLUB!
submitted by J'aime for ON THE ROX Nightclub on January 15, 2013
Was at this club Saturday for fete shop 2013 and it was off the chain!! Was busy with just the right amount of people,dancing n having a good time:-)Place looked beautiful, people looked beautiful n were chill, and the DJs were sick!!! I had the time of my life and can't wait for the next fete:-)
lol!
submitted by go go girl for ON THE ROX Nightclub on November 27, 2012
To the post below, you probably got your ass booted out that's why lol! i love the place! great staff, and the parties i've been too have been amazing!
always rammed!
going again this weekend!!!
ON THE ROX Guest
submitted by anon. for ON THE ROX Nightclub on October 28, 2012
IF you party at on the Rox, your a complete moron. Staff is great, the owner Jason is a piece shit. I will never bring my money there again.
LIVE ALL AGES EVENT!
submitted by matt for ON THE ROX Nightclub on August 27, 2012
LOL! the msg below is full of crap! she prolly got dumped! there was over 500 ppl in the club for that all ages. and there was 5 different dj's each playing different music,
ON THE ROX has been the hottest weekly all ages this summer every wednesday!!!
dont believe, just look on facebook at the pics from each week!
this girl below is just sour...like i said her BF prolly was with someone else! lol!
Sausage Fest @ All Ages
submitted by Rielle for ON THE ROX Nightclub on August 23, 2012
Sausage fest with really creepy indian and black guys. Music consisted of reggae and rap mixes for the majority- hard to dance to. Hated, I mean hated the vibe of the club. Not even full, about 70 people at MOST. For something so highly promoted it was actually pathetic. Never going there again.
This place is CRAY!!!
submitted by boogie for ON THE ROX Nightclub on August 20, 2012
This is the hottest place right now! Has the sickest Parties!!!
SICK CLUB!!!
submitted by Tanya for ON THE ROX Nightclub on August 8, 2012
I just moved to the area and went to On the rox and had a blast!
Can't wait to go back and go to the thursday pub nights in september!!!
Jump up!!
submitted by Jackie for ON THE ROX Nightclub on August 5, 2012
I was at a FETE at this club...Amazing sound and absolutely beautiful!! The staff was amazing!
I met the owner Jason just after someone accidently knocked my drink out of my hand...i guess he saw and came right over. He had a busboy clean it and than took me to the bar and got me a new drink!
He was really nice and so sweet :)

i am planning to attend another party there soon..can't wait!
nice to be out of the scummy places of downtown!
Amazing x2
submitted by Bella for ON THE ROX Nightclub on July 5, 2012
Omg girl I feel u , I was at this club and I was amazed by this person)))) I think really on the rox must hire him I actually would love 2 know if he got a gf )
Amazing
submitted by Lila for ON THE ROX Nightclub on July 5, 2012
Welll I must say I love this club , the is 1 person I am so intrested in him , I don't know his name and much about him but omg he dance just wow , who is he pls tell me anyone ?
BEWARE!!!!!
submitted by anonymous for ON THE ROX Nightclub on June 18, 2012
PLEASE do NOT book a function at this "venue". They double booked my party, cancelled with less than 2 months notice and did NOT give me back my deposit.Jason is a crook and ca not be trusted.
It's ok
submitted by Dana for ON THE ROX Nightclub on May 30, 2012
Club is nice, ppl are nice, you have know what night to go though they do different nights every week.
one thing that impressed me was, i had a drink on the rail and the busboy took it thinking it wasn't anyone's, when i told him i was expecting an argument, but instead he said "just a minute" he went and talked to his boss and came back with a new drink for me. Most clubs would never do that.
Amazing Bar Mitzvah!!!
submitted by Tracey for ON THE ROX Nightclub on May 30, 2012
We booked our son's Bar Mitzvah at On the Rox a year ago. Through the year the planning was great! they helped us every step of the way planning and organizing the whole event!
As our date got closer Jason was there to ease our minds and let us feel confident that the party was going to be amazing.
The day of, we arrived and everything was as discussed...It was absolutely beautiful and everything went smoothly!
The food was great, the staff were wonderful, and the party went off without a hitch!!
We had a great time and all my guests had a great time. Most important my son had a great time.
Thankyou to Jason, Anna, On The Rox, and Staff for making sure this special day was a day to remember! highly reccomend On The Rox to anyone.
2 of my friends have now booked with Jason and they are getting the same wonderful treatment!
LOVE IT!!!
submitted by Tina for ON THE ROX Nightclub on May 29, 2012
I love this club! It's in my area and so many different nights!
I love Thursdays during the school year...its a party!
fri and saturdays are always different and not always what i like but they cater to different things on those days
I heard they are starting Mondays soon...can't wait!!! Industry Mondays! i don't have to go downtown, free parking and good music!
i love the staff..especially the guy bartender on the bar by the danceflloor! he's crazy and always makes me laugh!
I agree...
submitted by Jessica for ON THE ROX Nightclub on May 29, 2012
I agree with the last person. This club has specific nights, and caters to all nationalities. so just make sure you know what night there having before you go. so you know what to expect.
i will say this club is really busy...I'm a promoter and am trying to book a date there and they are really booked up.
Different but good club...
submitted by Chris for ON THE ROX Nightclub on May 29, 2012
This club is different than most clubs as it is more of an event place. So basically every night its a different style, different party. it could be African, Spanish, Jamaican, Russian...promoters book the club for an event and promote that night.

I have been there many times and think its a great place. I have seen security having to deal with some of the drunk ppl, they do there best but some customers are really dumb.
As far as the owner, i have met him. He's a nice guy and from what i have seen works extremely hard. He is always there, and always on top of things.

All in all, its a good club...you just need to make sure your there on the right night!
UNHAPPY CUSTOMER
submitted by Bobby Taylor for ON THE ROX Nightclub on May 21, 2012
We had our private party at On the Rox. Staff were nice, food was below average but the issue we had was with the owner. He overcharged us and pretended it was a mistake. To this day he still owes us and we are going to have to sue him. We have found out that he double books his private parties to get the deposit cheque and then bounces cheques so he is obviously a crook or in serious financial trouble. do yourself a favour and don't be attracted by the lower price relative to other venues because after he scams you, it will cost you more.
On The Rox Sucks!
submitted by Sarah for ON THE ROX Nightclub on May 1, 2012
Rox Night club sucks! don't go there! the people that work and own this club are rude! everything about the place sucks!
jaggerbomb = the only best thing
submitted by honey for ON THE ROX Nightclub on November 3, 2011
the only good thing about this place is the $4 jaggerbombs and the reggae music. everyone at this place is 19...i'm 23 and i felt OLD.
Mehhhh
submitted by The Shit for ON THE ROX Nightclub on October 19, 2011
Sausage fest lol, theres like 45 guys and 10 girls
the truth
submitted by john for ON THE ROX Nightclub on October 13, 2011
one star. dont ever go there. and i will tell as many people possible to never go there, pay it forward.
On the Rox Guest
submitted by On the Rox Guest for ON THE ROX Nightclub on October 10, 2011
I totally agree with the last comment. I was a patron partying for nigerian independence day too. When I first came out to have a smoke on the patio the "nigerian man" was being told over and over again by doorman that he may not enter back into the club. From what I saw, the man was getting into everyone's faces, pointing and screaming at everyone that he was educated and that everyone else was just a graduate from "Seneca College", as well as making racist remarks to the white doorman. After I witnessed the man being told to leave the premises several times i saw the man punch one of the security guards and only thats when he got restrained put on the floor and restrained. The guards then let the man go and told to leave and he came back again with a big orange pylon striking another security guard. This patron was intoxicated and tried a fight with everybody. So much for an educated man...
last comment is false
submitted by anonymous for ON THE ROX Nightclub on October 10, 2011
The last comment about security jumping a "lil nigerian guy" is incorrect. There is a "no in and out" policy at On the Rox. The "lil nigerian guy' decided he made his own rules and thought he was capable of leaving and coming back. After being told repeated times that he was not allowed to do this he finally decided to leave on his own. Few moments later he tried returning into the club and was refused. After a verbal altercation the "lil nigerian man" hit one of the bouncers. As a form of self defence the man was detained and put to the floor. In the end police dealt with him at the other end of the parking lot... so much for being innocent
my night at the ROX
submitted by tracey for ON THE ROX Nightclub on October 2, 2011
on oct 1st 2011 i went to the rox about midnight ,,,, had went through security than i had to pay at the door as it was nigerian independance day ,,, i had a nice time i had a drink cost me 11 bucks for a screwdriver after paying in 30 bucks to get in ,,, well the music was good and had fun ,,,, i went outside around 210 i guess for a smoke cause i had to wait for them to due the draws,,, so i witnessed this lil nigerian guy trying to go back in the club he forgot something than 3 of the security ppl jump him so bad that he had been bleeding really had from his head ,,, as a woman i was DISCUSSED and i left that establishment asap and i will NOT ever go there again if they treat ppl like this
Load More Reviews