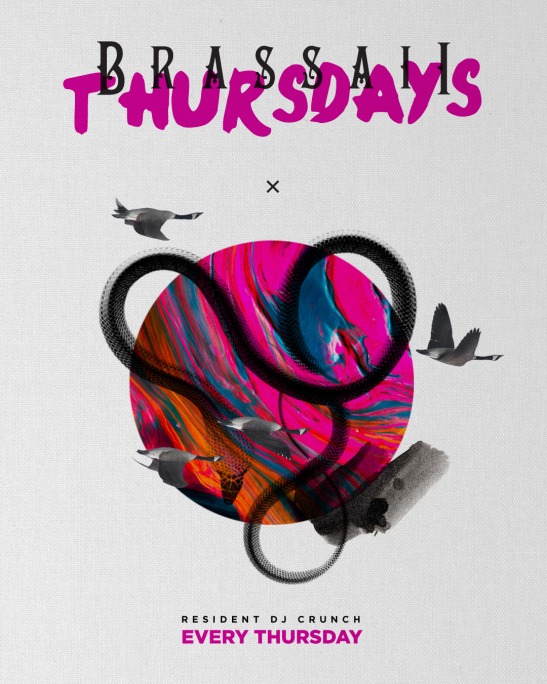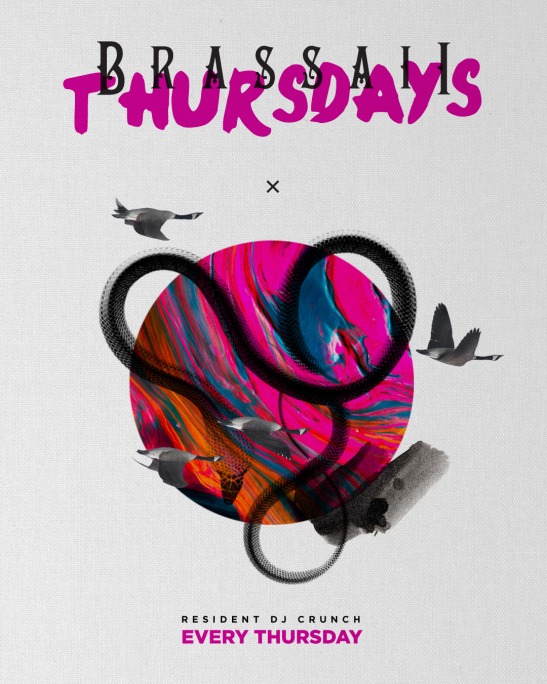 Brassaii Thursdays @ Brassaii
Your new Thursday Spot

Brassaii Thursdays music resident DJ Crunch

RSVP ahead of time;

Email: info@brassaii.com

Phone: (416) 598-4730

Address

Brassaii, 461 King St. West, Toronto, ON, M5V 1K7

Crowd

Mature, Young Professionals
Brassaii Info
Brassaii Restaurant and Lounge is Toronto's sophisticated cosmopolitan and culture destination. Nestled amidst a romantic cobblestone palazzo courtyard and charming outdoor patio, Brassaii embraces its architectural heritage, elevating your fine dining experience to an expedition in urban archeology and design.

The newly renovated venue contain a cafe, exposed, robust wine cellar, dining area, chic bar and lounge space, as well as an events room for private bookings. Brassaii Lounge offers a tantalizing menu inspired by interpretive, scintillating, Mediterranean fare crafted by celebrated executive chef Marcus Monteiro

Come visit Brassaii and enjoy a well orchestrated, culinary and social gathering ambiance, not soon to be forgotten. Drink and dine in casual elegance amongst a refined atmosphere that will appease and delight the most discerning palette. We look forward to serving you in sumptuous style!