City Nightclub Saturdays- $100 Bottles|416-655-0997|4 Rooms|4 Sounds|2 Floors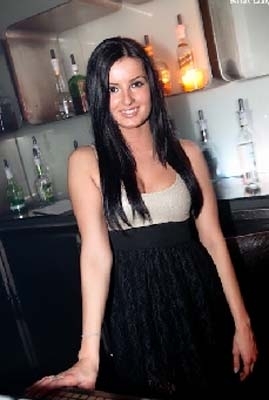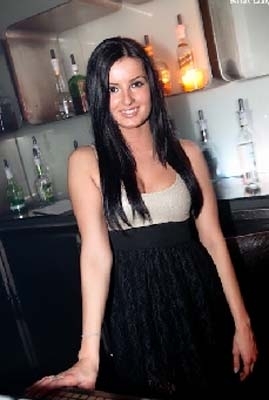 Featured on Club
crawlers

The Porche Rooftop Patio with an amazing view of the CN Tower!

The Baro is where traditional latin culture and cuisine is reimagined with distinct modern flair and becomes something entirely its own.

EFS in the Heart of Toronto's Entertainment District. Enjoy food and drinks at this top notch establishment.

Food Music Pool Access on Toronto's Largest Poolside Patio

Lavelle - Great for a Date Night. Great Snap for your IG.

Get your daytime fix at Cabana Pool Bar Patio
GUESTLIST BENEFITS: free before 11pm on guestlist reduced after until 12am groups larger 10 text 4166550997. 296 Richmond St West
City Nightclub Saturdays- $100 Bottles|416-655-0997|4 Rooms|4 Sounds|2 Floors @ Pop Nightclub
NO LIMIT SATURDAYS
City Nightclub- 296 Richmond St West
2 Floors, 4 Rooms, 4 Sounds, $100 Bottles
Join us inside CITY Nightclub for the hottest SATURDAY NIGHT party. Party with thousands of party people inside CITY NIGHTCLUB!
MAIN ROOM- TOP 40, HOUSE, CLUB ANTHEMS
PORN ROOM- HIP-HOP, R&B, CLUB HITS
WOOD ROOM- HIP HOP, R&B, REGGAE, OLD SCHOOL
4TH ROOM- TOP 40
EVERYONE  FREE BEFORE 11PM ON GUESTLIST|REDUCED AFTER UNTIL 12AM
CLICK HERE FOR GUESTLIST
or text 4166550997 BBM 28241A7E
$100 BOTTLES AVAILABLE CALL.TEXT 416-655-0997 FOR RESERVATIONS. MIN 2 BOTTLES PER BOOTH OR BBM 28241A7E!
VIP GROUP DEAL: 2 Bottles, VIP Booth, 10 Passes- $26 per person- $260 (tax,tip included) To book this package call.text 416-655-0997 BBM 28241A7E
Bottle Service & VIP Booths- TAX/TIP INCLUDED (416-655-0997)
*TO BOOK YOUR VIP BOOTH CALL.TEXT 416-655-0997 BBM 28241A7E
$100 bottles ($130 with tax and tip)
2-5 People, 1 Bottle, Stand Up Table or Bar- $130
5 people, 2 bottles, Booth: $52 person
6 people, 2 bottles, booth: $44 person
7 people, 2 bottles, booth: $38 person
8 People, 2 Bottles, VIP Booth: $32.50 person
9 people, 2 bottles, VIP Booth: $29 person
10 people, 2 bottles, VIP Booth: $26 person
11 people, 2 bottles, VIP Booth: $24 person or 3 Bottles- $36 person
12 people, 3 bottles, VIP Booth: $32.50 person
13 people, 3 bottles, VIP Booth: $30 person
14 people, 3 bottles, VIP Booth: $28 person
15 people, 3 bottles, VIP Booth: $26 person or 4 bottles - $35 person
16 people, 3 bottles, VIP Booth: $24.50 person or 4 bottles- $32.50
17 people, 4 bottles, VIP Booth: $31 person
18 people, 4 bottles, VIP Booth: $29 person
19 people, 4 bottles, VIP Booth: $27.50 person
20 people, 4 bottles, VIP Booth: $26 person or 5 bottles- $32.50
25 people, 5 bottles, VIP Booth: $26 person
30 peoople, 5 bottles, VIP Booth: $22 person
*complimentary champagne and ballons for birthdays with VIP Booths book now 

CALL.TEXT 416-655-0997 NOW TO RESERVE YOUR VIP BOOTH

additional bottles $130 with tax/tip included. Groups larger than 20 call or text for reservations
Premium Bottle Service & VIP Booths (tax/tip included) (416-655-0997)
*only available by calling.txting 416-655-0997 BBM 28241A7E reserve today *
7 people, 2 premium bottles, booth: $64.50 person
8 People, 2  premium Bottles, VIP Booth: $56.25 person
9 people, 2  premium bottles, VIP Booth: $50 person
10 people, 2 premium bottles, VIP Booth: $45 person
11 people, 2  premium bottles, VIP Booth: $41 person
12 people, 3 premium  bottles, VIP Booth: $56.25 person
13 people, 3  premium bottles, VIP Booth: $52 person
14 people, 3 premium bottles, VIP Booth: $48.50 person
15 people, 3 premium bottles, VIP Booth: $45 person
16 people, 3  premium bottles, VIP Booth: $42.50 person
17 people, 3  premium bottles, VIP Booth: $40 person
18 people, 4  premium bottles, VIP Booth: $50 person
19 people, 4  premium bottles, VIP Booth: $47.50 person
20 people, 4  premium bottles, VIP Booth: $45 person
25 people, 5  premium bottles, VIP Booth: $45 person
30 people, 5 premium bottles, VIP Booth: $37.50 person
*complimentary champagne for birthdays with VIP Booths book now

CALL.TEXT 416-655-0997 BBM 28241A7E
BOTTLE SERVICE & LIMO PACKAGE DEAL (tax/tip included):
*only available by calling.txting 416-655-0997 BBM 28241A7E)
8 People, 2 Bottles, Limo,VIP Booth: $64 person
10 people, 2 bottles, Super Stretch Limo, VIP Booth- $51 person
11 people, 2 bottles, SUV Super Stretch Limo, VIP Booth: $55.50 person
12 people, 3 bottles, SUV Super Stretch Limo, VIP Booth- $62 person
13 people, 3 bottles, SUV Super Stretch Limo, VIP Booth: $57 person
14 People, 3 bottles, SUV Super Stretch Limo, VIP Booth: $53 person
15 People, 3 bottles, SUV Super Stretch Limo, VIP Booth: $49.50 person
16 people, 3 bottles, SUV Super Stretch Limo, VIP Booth: $46.25 person
17 people, 4 bottles, SUV Super Stretch Limo, VIP Booth: $53 person
18 people, 4 bottles, Hummer Super Stretch Limo, VIP Booth: $57 person
19 people, 4 bottles, Hummer Super Stretch Limo, VIP Booth: $54 person
20 people- 4 bottles, Limo Party Bus or Hummer Limo, VIP Booth: $50 person
25 People, 5 Bottles, Limo Party Bus or Hummer Limo, VIP Booth: $48 person
30 People, 6 Bottles, Limo Party Bus, VIP Booth: $46 person
BOOK NOW CALL.TXT 416-655-0997 BBM 28241A7E
Limos & Party Buses (tax/tip included)
10-11 Passenger Limo: $25 person
12-16 Passenger SUV: $350
17-18 Passenger SUV- $25 person
19-20 Passenger LIMO Bus: $25 person
20 Passenger LIMO Bus: $25 person
20-24 Passenger Hummer Limo- $25 person
25 Passenger Limo Bus: $28 person
30 Passenger Limo Bus: $25 person
35 Passenger Limo Bus: $24 person
40 Passenger Limo Bus: $24 person
45 Passenger Limo Bus: $23 person
50 PERSON SCHOOL BUS- $400
Reservations call.text 416-655-0997
Address
Pop Nightclub, 217 Richmond St. West, Toronto, ON
Area
Toronto, Entertainment District
Dress Code
Stylish (no baggy jeans, athletic shoes, timberlands and sportswear)
Music
Top 40, Hip Hop, R&B, Reggae, House, Mash Up
Layout
1000 person capacity, 2 rooms
Pop Nightclub Info
If you haven't been to the all-new Pop Nightclub yet, it's one spot in downtown Toronto you'll definitely want to hit up.

Formerly known as Fluid Lounge, Pop Nightclub celebrated its grand opening on February 10th, 2010 and kicked things off with a Bang! This venue has gone through some renovations from Fluid Lounge to Pop Night Club in Toronto, and the venue is sexier and more stylish than ever.

If you never went to Fluid in the past, Pop Nightclub is located at 217 Richmond Street. It's not hard to spot and is located right on the corner of Duncan and Richmond, right across from the Chum building. Just look for the bright neon sign and the picture of sexy silhouettes dancing at the entrance.

Layout

1000 person capacity, 2 rooms