The Nightmare on College Street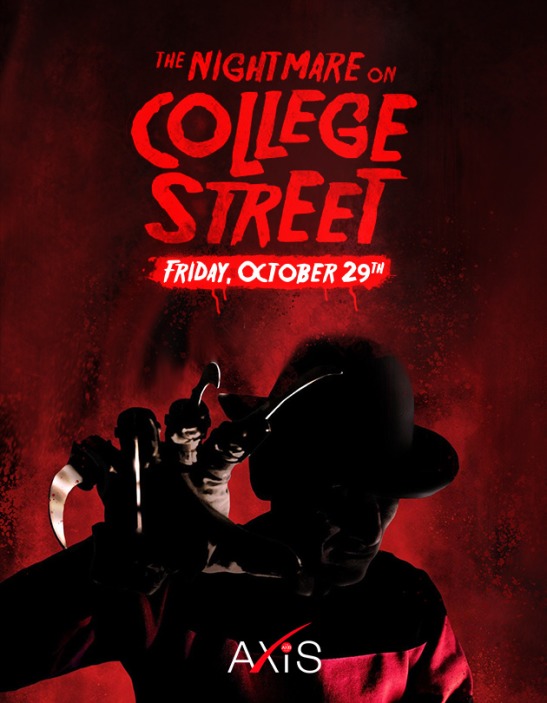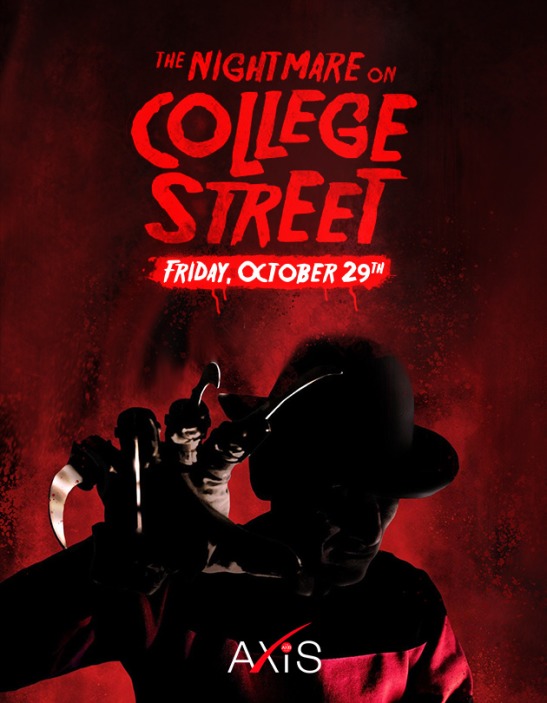 Featured on Club
crawlers

Food Music Pool Access on Toronto's Largest Poolside Patio

Lavelle - Great for a Date Night. Great Snap for your IG.

Get your daytime fix at Cabana Pool Bar Patio

The Baro is where traditional latin culture and cuisine is reimagined with distinct modern flair and becomes something entirely its own.

The Porche Rooftop Patio with an amazing view of the CN Tower!

EFS in the Heart of Toronto's Entertainment District. Enjoy food and drinks at this top notch establishment.
Ticket Status: Out of Stock
Tickets for this can no longer be purchased online.
Please register to be notified by email if tickets go on sale.
---
Sliver Package
PRICE: $350
What's Included: 2 btl minimum 6 tickets $150 $200 deposit towards alcohol spend | Tax and Tip Not Included
Reserve Booth
---
Gold Package
PRICE: $500
What's Included: 3 btl minimum 8 tickets $200 1 complimentary btl of house Prosecco $300 deposit towards alcohol spend | Tax and Tip Not Included
Reserve Booth
---
Platinum Package $650 (only four booths available)
PRICE: $600
What's Included: 4 btl minimum 10 tickets $250 2 1 complimentary btl of Prosecco $400 deposit towards alcohol spend | Tax and Tip Not Included
Reserve Booth
The Nightmare on College Street @ The Axis Club ( Formally known as The Mod Club)
The Nightmare on College Street inside Axis ( formally known as The Mod Club).

BOTTLE SERVICE IS HIGHLY RECCOMENDED!

Halloween Friday on College is going to be a SCENE.

Toronto's Top Hip HOP / TOP 40 DJ Dattabase

Cas$h Prizes to be Won - for best costume!

Contact info@theaxisclub.com

Address

The Axis Club ( Formally known as The Mod Club), 722 College St, Toronto, ON, M6G 1C2

Area

Toronto, College Street

Dates

Friday October 29th, 2021
The Axis Club ( Formally known as The Mod Club) Info
Built in the 1922, this beautiful historic building has transformed into a artistic entertainment complex providing artists with state of the art sound, lighting and live stream capabilities for the ultimate live concert experience.

THE COMPLEX
Flor Dois Tapas & Supper Club
Our menu was derived not just from the 'fruits' of Portugal and Spain. Inspiration has been harmoniously infused from the cuisines of the 23 nations whose coasts surround the Mediterranean Sea. Hence, we present you with 23 exciting selections.
Chef's ongoing focus will be to incorporate seasonality of ingredients, modern trends and techniques in order to develop meat, seafood and plant based dishes that will offer all our guests a wealth of variety and taste. Please enjoy.

The Peach Gallery
Founded in November 2012 by a group of local art dealers and collectors, including the legendary Walter Moos. The gallery's mission is to present the public with a unique and lively mix of local and international artists from both established and emerging circles and aims to become a central hub of the Toronto arts scene where creatives and art lovers gather for art openings, charity auctions, launches and events.

Forever Buds
When we first set out to build our dispensary beneath a night club in Little Italy, the idea of bringing people together and turning perfect strangers into perfect friends was neither novel, nor controversial.
Now, instead of a grand opening event, we are gently unlocking the front door, expanding on our online offerings, and turning the required adherence to pandemic protocols into a meditative commitment to our community, lined with joy. Anything to make life easier and help preserve the well being of our friends and neighbours. Please, stop by and say hi if you can and bring your friends, just not too many at a time. Thank you!

Camões Square
Located at the North West corner of College and Crawford Streets. in the heart of Toronto. The square was inaugurated June 2nd, 2013 by Manuel DaCosta to celebrate 60 years of Portuguese immigration.

It was created to provide an oasis where people of all backgrounds can learn about the history of the Portuguese community in Toronto and to provide a home to the statue of Luis De Camões, The Portuguese Canadian Walk of Fame and the Portuguese Pioneers Fountain.