And Company
295 Enfield Place, Mississauga, ON, L5B3J4
---
And Company Info
Life is about the interaction between you, your circle and your environment. &Company Resto Bar, steps away from the Square One Shopping Center in Mississauga, is the local hotspot for you to feed your social appetite. Boasting a beautiful and sunny outdoor patio, this is the perfect spot to relax with friends. By day, Executive Chef Ron Stratton offers a contemporary twist on classic ...
Hours
Wednesday - Saturday, 4pm - 2am
Dress Code
Stylish (no baggy jeans, athletic shoes, timberlands and sportswear)
Music
Top 40, Hip Hop, R&B, Latin
Layout
2 rooms, 2 floors, heated patio, 700 person capacity
---
And Company Events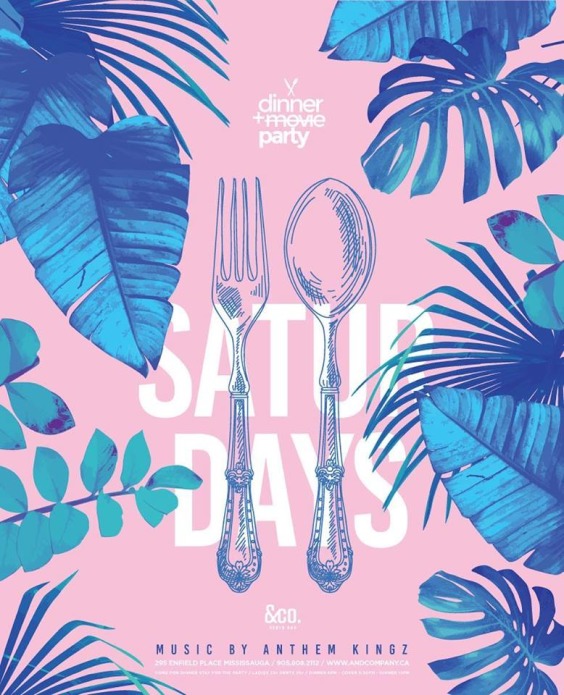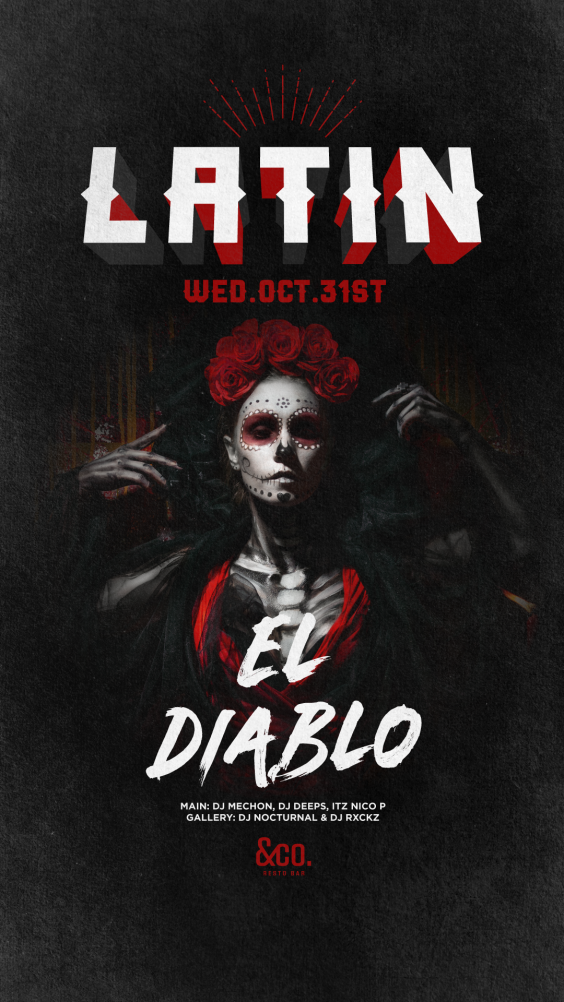 Thu. Oct. 31 @ And Company
Tue. Dec. 31 @ And Company
And Company Reviews
Lost my ring at Christmas
submitted by TJ for And Company on October 26, 2017
I attended my work christmas party at this place and in the bathroom i lost my wedding ring. I asked the manager if he can please announce it on the mike if anyone found it to return it to me. He said no it's against policy. How harmful could it be to just make 1 announcement, i was really upset. I started going around pleading with everyone to return it if they saw it. I never got my ring back. Very disappointed that the staff did not help me to find my wedding ring. It may or may not be found, but i will never know.
Tj
Horrible Staff. Avoid This Place.
submitted by Sarah for And Company on June 25, 2016
I'm not one to take the time to complain and write reviews about businesses. However, the staff was so horrible that i have to warn other potential patrons.

I tried to find out if we were in the correct line for ticket holders. The first bouncer seemed clueless, and the second bouncer rudely told us that there was only one door. Then he said he was going to check something, but all he did was go over to his coworker, call me a bitch, and tell him how we were trying to sneak in the back door.

Major attitude problems here. Not just the standard i'm bored and don't like my job attitude, but blatantly and aggressively rude.

I've never had anyone stamp my hand so aggressively. Sounds stupid/ petty but everyone (except the woman taking tickets) was incredibly rude, careless, unhelpful, and unwelcoming. I've had crappy jobs before that involve customer service so i know how annoying it can be. But not one person on the staff even greeted us. They barely looked at us.

The absolute worst club experience i've ever had in my life. Never going back. I'll be making sure all of my club going friends know not to go to this place.
WORST STAFF AND MANAGEMENT. IF YOU WANT A GOOD NIGHT STAY AWAY FROM THERE
submitted by Fuk And Co for And Company on June 2, 2016
I never write reviews but just felt compelled to write one after the worst treatment i had yesterday. My friends and i arrive at 1am, ask the so-called manager if we can get in and also buy a bottle. He says that we still need to buy cover even if we get a bottle (really? I go clubbing all the time and this never happens). So we decide to just buy cover and tell him so. But no, now the club is full (meanwhile 10-11people are leaving) and we cant go in unless we buy a bottle.... Wtf? After making us wait 15 minutes outside, finally lets us in and says that its okay, we can just buy cover (and lets my two lady friend in without issue, which is understandable) . We go in, the atm machine doesnt work. Then im being pushed around by the bouncer to go use the one upstairs. At this point, i lost it and told him i dont wanna go in anymore. They are just complete assholes. Seriously, what a joke. I'm gonna do anything in my power to tell my friends to avoid this so-called club. i'm giving it zero stars.
Lost my wallet and believe it was stolen
submitted by Peter for And Company on May 27, 2016
On wednesday, after the security check i took cash out from the wallet to buy drinks and i think the wallet was stolen. Anyone else have a similar incident happen to them?
Don't waste your time
submitted by Boots for And Company on April 29, 2016
Worst place ever. Mature crowd? Half the "ladies" in the place look like they used fake id's to get in. I used the term ladies in quotations cuz i don't know if it's mississauga or what, but all the ladies look like dudes and are mammoth, with so much make up, fake tans & all dressed the same. Skank with a side of trashy...And not an iota of class.
The staff is rude, bouncers power trip. Honestly, don't waste your time if you're looking for a mature crowd. Seems that fellow millennials are still living out their high school days, sadly. Much better clubs, would rather go to bss which is a total dive!
Load More Reviews